Pebble Beach Concours d'Elegance is the most prestigious and alluring automobile event that occurs every year. Started in 1950 by the Sports Car Club of America, it quickly gained prominence. The event was organized on public roads. The first two years, it was held near The Lodge at Pebble Beach. Starting with a showcase of thirty cars, this event rose to popularity and in 2006, one hundred and seventy-six automobiles took part. The list of participants did not include Americans only. Many individuals from countries such as France, England, Italy, China and so on who showcased their fine automobiles. With every passing year, this event sets a new record that is higher and better than compared to the year before.
Evidently, Pebble Beach Concours d'Elegance is not a simple automobile show; it is a mega event of the year. Organized in picturesque Monterey Peninsula in the breath-taking Northern California, Pebble Beach Concours d'Elegance is a luxury which not everyone can afford. The elites and genuine automobile lovers gather to enjoy this car week along with exclusive events hosted by eminent car companies. Soirées hosted by luxurious brands such as Lamborghini and Jaguar are for the rich only. There is no doubt that this extravaganza is unique and the perfect getaway for all those who plan to relax and enjoy one full week amidst luxurious cars, automobile enthusiasts and lavish surroundings. This year, Pebble Beach Concours d'Elegance took place on 19 August 2019, automobile enthusiasts from all over the world poured into the country to attend this magnificent event. Two hundred and sixteen cars from seventeen different countries participated in this grand automobile pageant. While all automobiles were one-of-a-kind, the most eminent ones were Bentley Centennial, Thomas Flyers, Ballot, Lamborghini Miura, Zagato Centennial, and Bugatti Race Cars. This year, at the 69th Pebble Beach Concours d'Elegance, a 1931 8 Litre Gurney Nutting Sports Tourer was awarded the Best of Show. Owned by Hong Kong national Michael Kadoorie, the car was a sight seldom seen. The elegance of the timeless classical cannot be explained in words.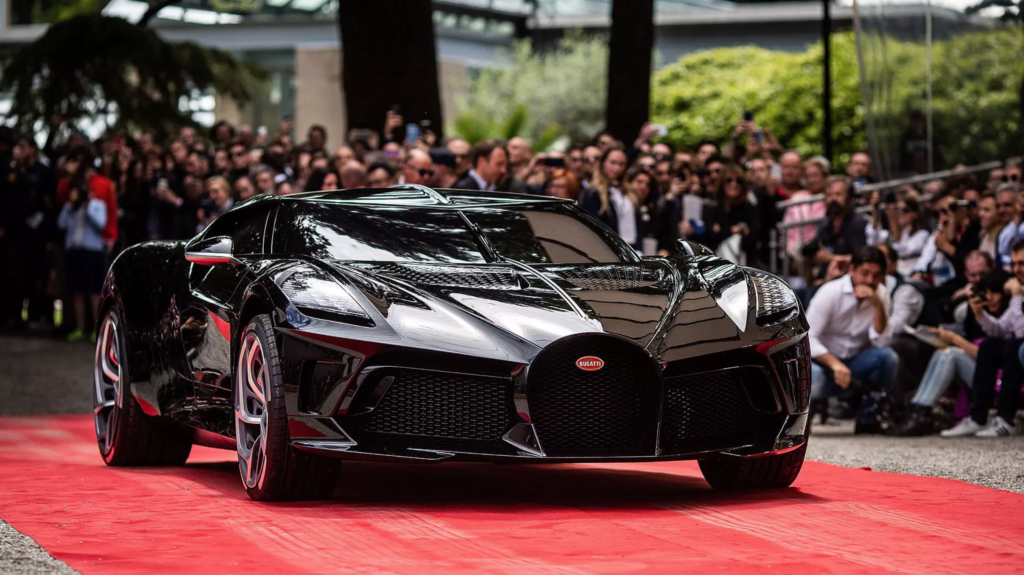 Bugatti's $18.7 million La Voiture Noire makes its US debut at Pebble Beach, Concours D'Elegance.
Every observer at Pebble Beach Concours d'Elegance understands it is a full fashion week. Chic suits to flamboyant dresses, attendees wear the latest collections of top-notch brands and period dresses throughout the course of the event. Big heavy jewels, eye-catching accessories, sleek hairstyles, and on-point makeup are just a few boxes which must be checked if you plan to attend this extravagant event. Therefore, the event does not only boast classic vehicles but it is also a perfect live display of the most luxurious brands and celebrities of the world.
While the entire event personifies timeless beauty and elegance, Pebble Beach Concours d'Elegance has a philanthropic purpose as well. It is connected with a few charity foundations mainly The Pebble Beach Company Foundation, that regulates all the funds collected. In 2019, the event was successful in collecting a staggering amount of two million dollars which would be used to provide benefit to eighty organizations and ten thousand children.
The 70th anniversary of this mega event will take place on 16th August 2020 and will be organized with full fervor and passion.