Greg Report is that rare painting you've been looking for but never traced, that one-of-a-kind voyage you always wanted but never took, that supercar destined for the last empty spot in your garage but never found… and so much more.
Our ever-changing compilation of all that is uniquely desirable and eminently collectible is curated with you in mind, and each limited-edition piece or bespoke experience is as much about personal pleasure as intrinsic value.
Our well-connected network of global connoisseurs extends across five continents and are acknowledged authorities in procurement and authentication, with whom we have worked together for decades to satisfy even the most particular client requests. Indulge yourself within the Greg Report and pursue enduring passions while discovering new ones with access to the very best of life's luxuries.
We are not for the many, only the invited few. I believe you shouldn't have to settle for anything less than exceptional, and that is the Greg Report.
Sincerely yours,
Grégory Delhaye
Founder & Chairman
MEET OUR BOARD OF ADVISORS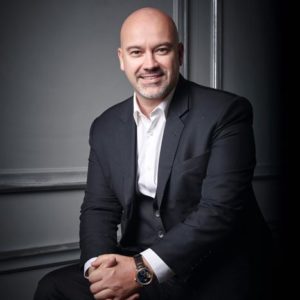 Grég Delhaye
Founder and Chairman
Belgian entrepreneur and businessman Grég Delhaye is the founder and chairman of Delhaye Grégory Group (DGG) and the creative visionary behind the Greg Report.
With over 25 years' luxury hospitality experience in global gateway destinations from London, Paris and Monte-Carlo to Hong Kong and Dubai, under his leadership DGG has grown to become a major player on the global luxury experience stage.
Ongoing expansion into new markets, exciting brand launches and diversification into new areas of commercial opportunity underpin DGG's hugely successful portfolio of services and experiences.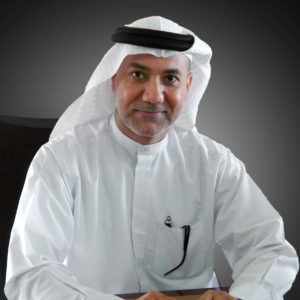 Tayeb Al Rais
Board Member – Humanitarian
Former Secretary-General to the Government of Dubai – Awqaf and Minor Affairs Foundation (AMAF), Tayeb Abdulrahman Al Rais brings unique humanitarian insight and advisory know-how to the Greg Report board.
A UAE national with more than two decades' experience and proven business track record in the public and private sector at a local and global level, he is passionate supporter and promotor of human welfare and meaningful social initiatives.
As Secretary-General, he managed the foundation's Waqf (Endowment) investments and Minor Affairs' trust funds (with responsibility for 2,700 Emirati orphans) through Islamic finance management principles, to direct the care and future wellbeing of minors in the emirate.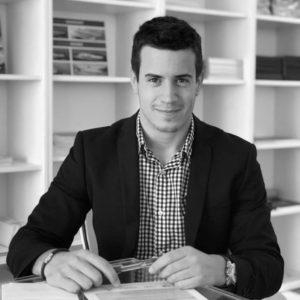 Simon Audefray
Board Member – Yachts
A maritime professional with solid leasing and brokerage experience in the international yachting hubs of the Mediterranean and Gulf, Simon's market knowledge and hands-on expertise is pivotal to the long-term vision of the Greg Report.
Simon has spent the last three years focusing on assisting a growing community of high net worth clients buy, sell or charter their dream yacht with tailor-made advisory services covering the French Riviera to the Arabian Gulf.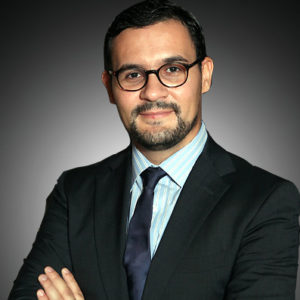 Omar Chaoui
Board Member – Watches/Collectibles
Middle East representative for the Foundation de la Haute Horlogerie, Omar Chaoui joins the Greg Report board of advisors as an acknowledged and passionate expert in the world of high-end watchmaking and collectibles.
An avid watch collector with a keen eye for exceptional artistry and a decade of experience focused on the haute horlogerie sector, he has worked with numerous luxury watch brands in a variety of roles.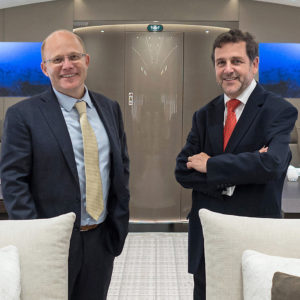 Thomas Chatfield and Stephen Vella
Board Members – Aviation
Founders of Camber Aviation Management, a leader in the provision of strategic advisory services and custom-designed world-class corporate and private aircraft, Thomas and Stephen bring a combined 70 years of aviation experience to the Greg Report team.
Exceptional quality, inimitable style and renowned service are bywords for their success and their passion for innovation makes Camber the go-to for an exclusive clientele and partner for the world's best-known corporate jet operators, airlines, manufacturers and cabin outfitters.
Together with their highly experienced and professional team, Camber has successfully managed the completion of 44 corporate aircraft projects ranging from Bombardier and Gulfstream to Airbus and Boeing VIP aircraft, including the world's first BBJ 787 with VIP cabin.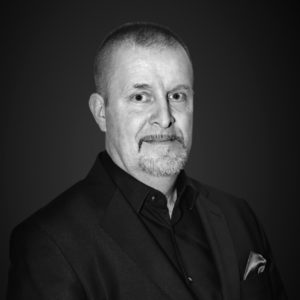 Alain Coyer
Board Member – Delicacies
A French national with 35 years' senior management experience in the international food and beverage industry, Alain is an acclaimed expert on French wines and global delicacies, and adds his unique epicurean perspective to the Greg Report board.
His skill set covers the full spectrum of operational and executive disciplines and also includes project
logistics and design capabilities. Alain is based in our Monaco office and oversees quality control and project management for Greg Report.
He has also worked extensively with one of the largest wine cellars in Europe as well as the Hôtel de Paris in Monte Carlo.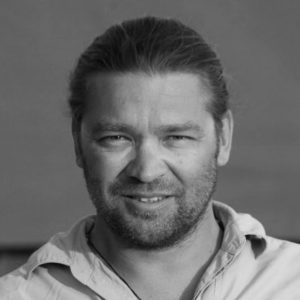 Niel Fox
Board Member – Travel
Founder of ultra-high net worth client travel company Based On A True Story, British born Niel has spent most of his life exploring remote and exotic places, marking him apart as the perfect specialist travel board member for the Greg Report.
Hailing from a long list of nomadic antecedents and with a direct maternal bloodline to the last king of Burma, his love of discovering the unknown and pursuing new challenges has seen him travel by natural power (bicycle, boat and kayak) from England to Antarctica, spend time with shaman in remote jungles and sail super-yachts across the world's oceans.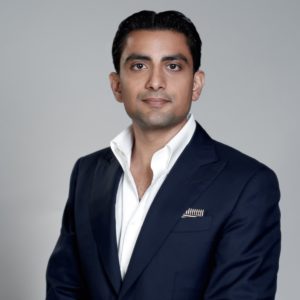 Adnan Hassanali
Board Member – Jewellery
The scion of a family of successful jewellers, Adnan pursued his training in gemology and jewellery design at The Gemological Institute of America in California; and his subsequent years of senior management experience in the family firm, Khalil Al Sayegh Jewellers, adds immeasurable value to the advisory capacity of the Greg Report.
Adnan's passion for the artistry and craftsmanship of fine jewellery began with career forming l apprenticeships in the stone cutting and fine jewellery industry heartlands of the Far East, Pakistan, India and Europe.
This first-hand knowledge of the intricacies of fine jewellery manufacturing, designing and retailing is coupled with a deep understanding of rare gemstone investment as an alternative financial asset class – thus giving him an invaluable dual perspective on the industry.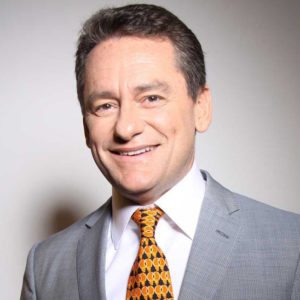 Neil Petch
Board Member – Luxury
Founder and Chairman of Virtuzone and Chairman of holding company, VirtuGroup, Neil's impeccable business credentials and broad investment experience are a textbook fit for his role as Greg Report board member for luxury.
With a career spanning more than 25 years in the UAE and having lived in over a dozen countries he was part of the team that launched ITP Media Group in Dubai, and he spearheaded the launch of over 60 digital and print titles with over 600 employees.
He also served as Managing Director of ENG Media, part of the Emirates Neon conglomerate.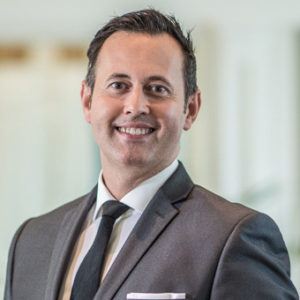 Patrick Robineau
Board Member – Art and Delicacies
Patrick blends a high-profile career as an international luxury hotelier with his work as an artist and seasoned collector of contemporary and urban artworks; and it is this unique duo of interests and experience that make him a key partner of the Greg Report.
Vice President of Food and Beverage at the City of Dreams in Macau, Patrick also consulted on the opening of the Zaha Hadid-designed Morpheus Hotel and has held senior roles with global luxury hospitality leaders including Raffles Hotel, Four Seasons Hotel, The Savoy, London, and Palazzo Versace.
His exhaustive knowledge of both the art and culinary worlds, and keen eye for creative talent, are garnered from his years of international travel.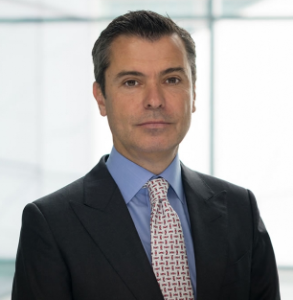 Marco Saviozzi
Board Member – Investments
An MBA (Finance) graduate of the IEMI, Geneva, Marco is superbly equipped for his role as board member – investments for the Greg Report with investment experience on three continents.
Marco kick-started his career in corporate sales at Xerox before switching direction to work for brokerage firm Tradition, after which he was headhunted by prestigious London based ICAP. Positions as Head of the French Franc IRS Desk and Co-Head of the Euro Desk led to a move to the New York office and responsibility for the Equity Derivatives team.
After 14 years at ICAP, Marco was the brain behind the Dubai launch of Newedge, a Calyon/Société Générale brokerage arm, moving on to co-found DIFC based GMG Brokers in 2009.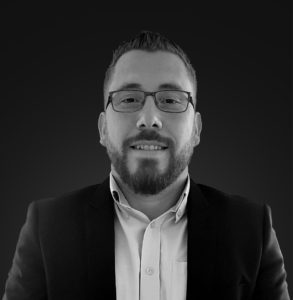 Romain Scardina
Board Member – Celebrations
The nuances of delivering a uniquely memorable celebration is Romain's forte and the Greg Report board welcomes his 15 years of international event industry experience in an advisory capacity.
Meticulous attention to detail is his hallmark when it comes to event production to ensure that each occasion is delivered to the highest standards.
Romain has successfully conceptualised and executed celebratory events for a high-end collection of luxury brands ds such as Cartier, IWC Schaffhausen, Rolls-Royce, Burj al Arab, Dubai Culture and numerous other private clients.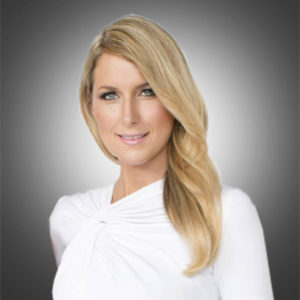 Alison Slight
Board Member – Celebrations
An expert in creating and delivering exceptional events for an upmarket client base from the UAE to Canada, Alison's unique approach to celebratory occasions are ideally suited to the Greg Report strategic vision.
She has planned, managed and executed multi-million-dollar luxury events of every shape, size and style, working with the world's top brands to elevate her natural expertise in project management, operations and logistics.
Alison's confident personality and calm demeanour are the finishing touch that allows clients to relax and enjoy the moment, whatever the occasion.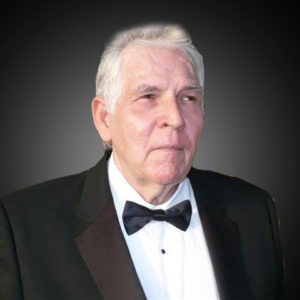 Wayne Stewart
Director
A veteran of both the US military and the fast-paced world of aviation and automobiles, Wayne brings a lifetime of experience to his role as board director.
His 38-year career a professional pilot, officer and instructor in the United States Air Force segued into a passion for two and four wheels as a collector and restorer of classic cars and motorcycles.
Wayne's contacts in the classic car industry led to an in-demand role as judge at international classic car events in Oman, Saudi Arabia, the UAE and US; and he continues to share his knowledge, experience and passion with other classic car fans around the world.