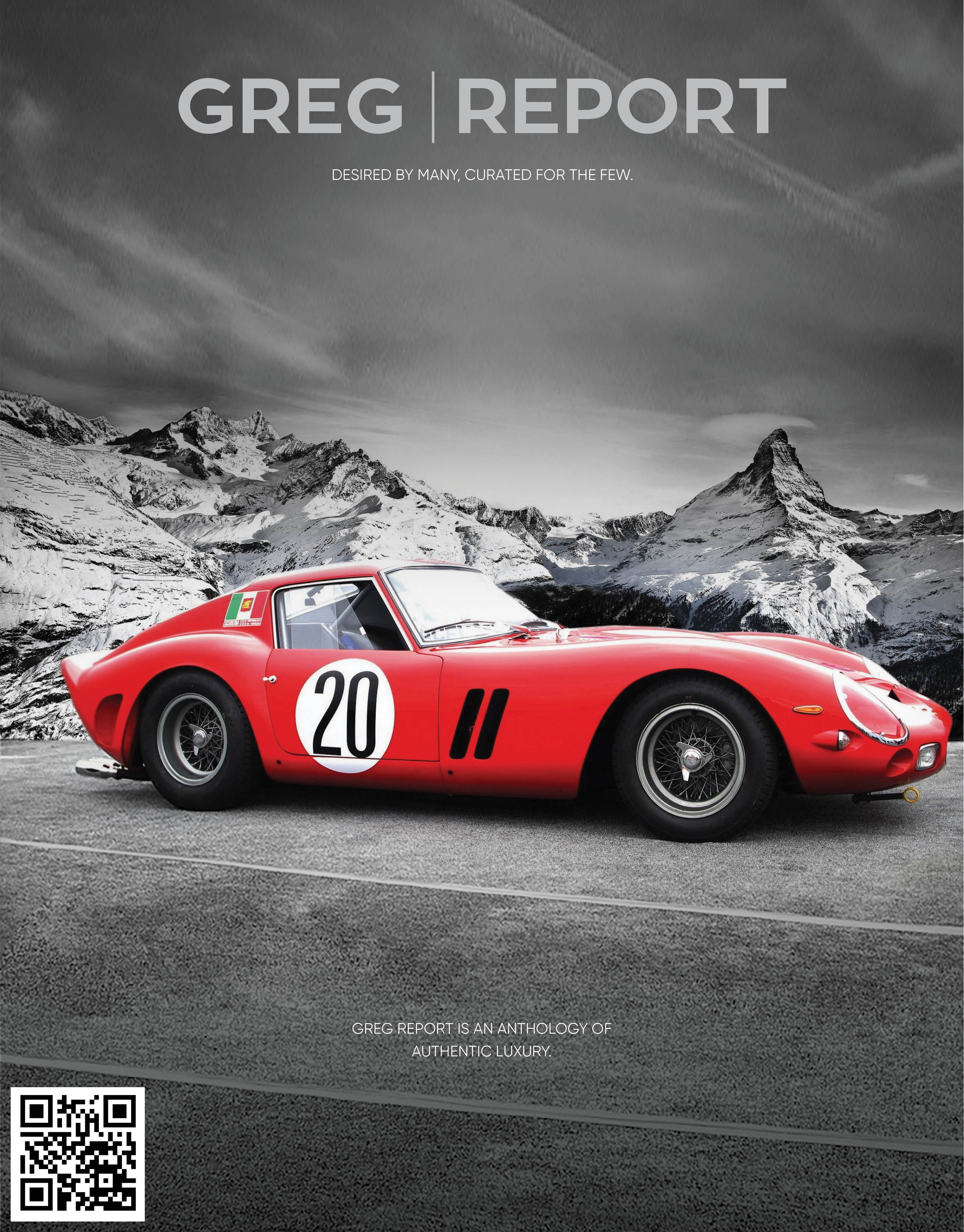 Greg Report is that rare painting you've been looking for but never traced, that one-of-a-kind voyage you always wanted but never took, that supercar destined for the last empty spot in your garage but never found… and so much more.
Our ever-changing compilation of all that is uniquely desirable and eminently collectible is curated with you in mind, and each limited-edition piece or bespoke experience is as much about personal pleasure as intrinsic value.
Our well-connected network of global connoisseurs extends across five continents and are acknowledged authorities in procurement and authentication, with whom we have worked together for decades to satisfy even the most particular client requests. Indulge yourself within the Greg Report and pursue enduring passions while discovering new ones with access to the very best of life's luxuries.
We are not for the many, only the invited few. I believe you shouldn't have to settle for anything less than exceptional, and that is the Greg Report.
Sincerely yours,
Greg Delhaye
Founder & Chairman